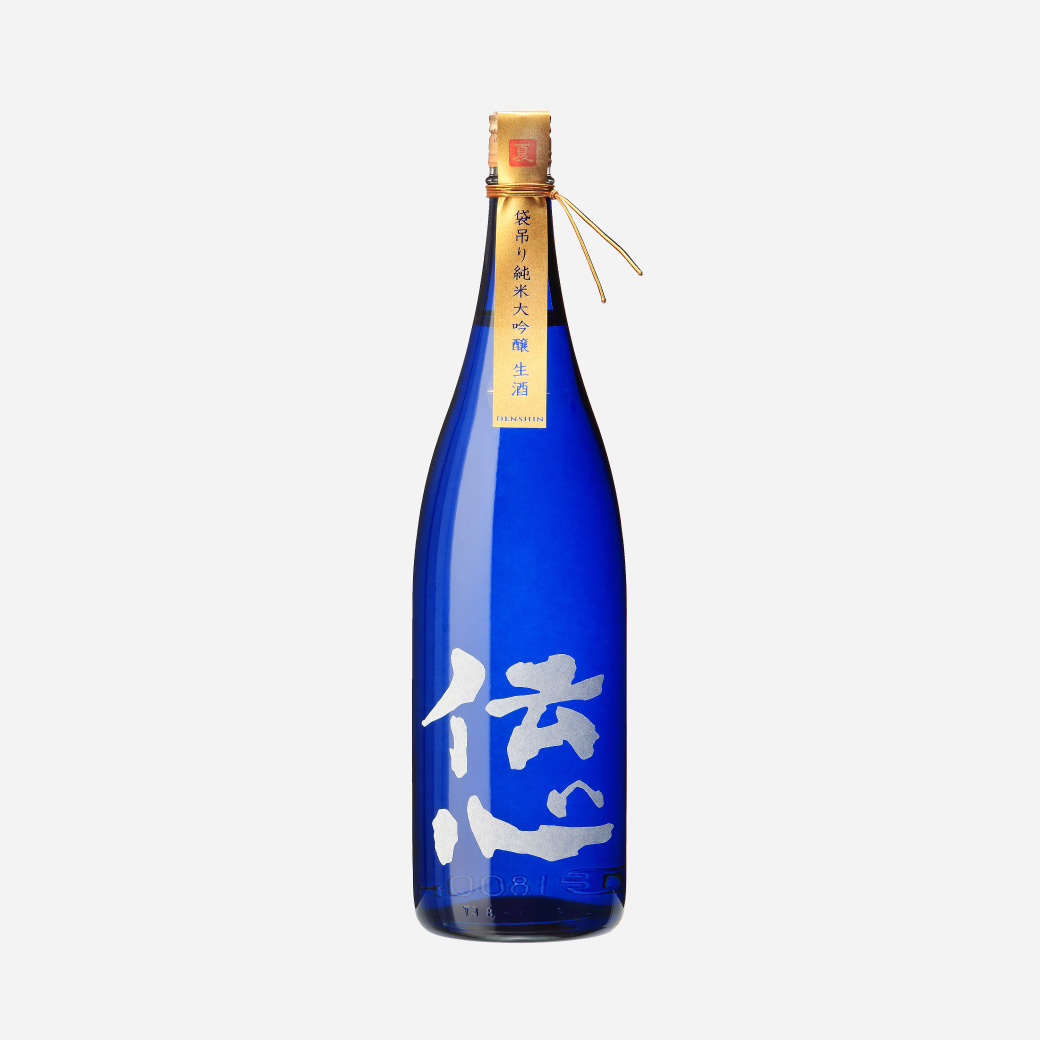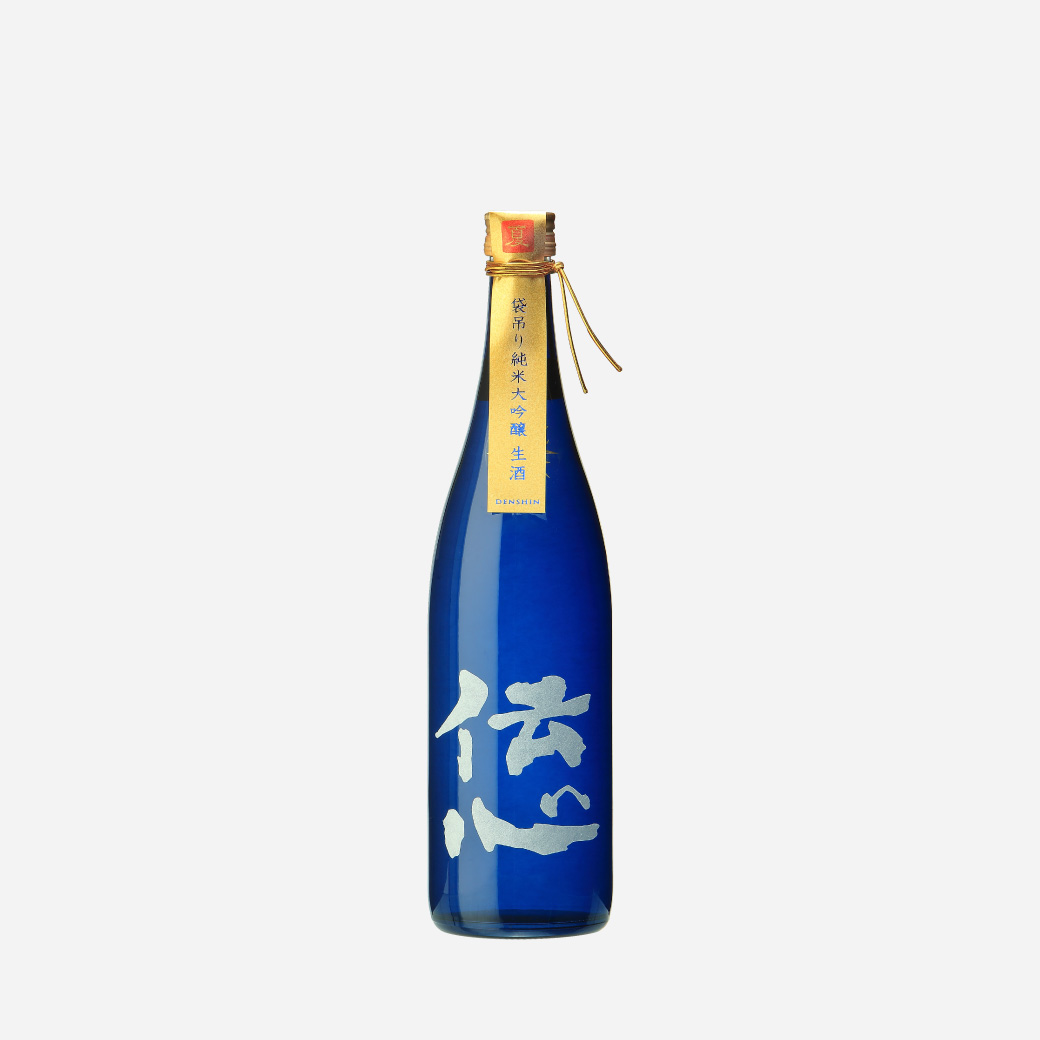 [NATSU] summer
Fukurozuri Namazake
Junmai Daiginjo, Unpasteurized
This is the limited edition unpasteurized summer version of Denshin Rin, made solely from the rare sake rice Koshinoshizuku.
The sake in these bottles is produced by the fukurozuri method, an extremely delicate and labor intensive gravity drip method of pressing where the mash is placed in cloth bags and the sake is allowed to drip out naturally.

First impression is an aroma reminiscent of lily of the valley. The mouthfeel is one that can only be produced by gravity drip, clean and completely transparent. A lingering aftertaste with sweet pineapple-like notes is ideal for thirsty summer nights.
Pork is an ideal match for this sake. It also goes perfectly with sliced roast ham or prosciutto. Cheese is also an excellent accompaniment, particularly as Natsu works wonderfully with the rounded umami of cheeses like Gouda or Camembert.
Category : Fukurozuri Junmai Daiginjo Namazake
Rice : Koshinosizuku
Rice Polishing Ratio : 45%
Alcohol : 17% by vol.
Recommended temperature
Nuru-kanaround 40°C
(104°F)
Atsu-kanaround 50°C
(122°F)
This product must be kept refrigerated at all times.
Sake is normally pasteurized twice, once before storage and once before bottling, but this sake is bottled and shipped without pasteurization. This means it matures and its flavors become heavier faster than a normal sake, so we recommend keeping it refrigerated.