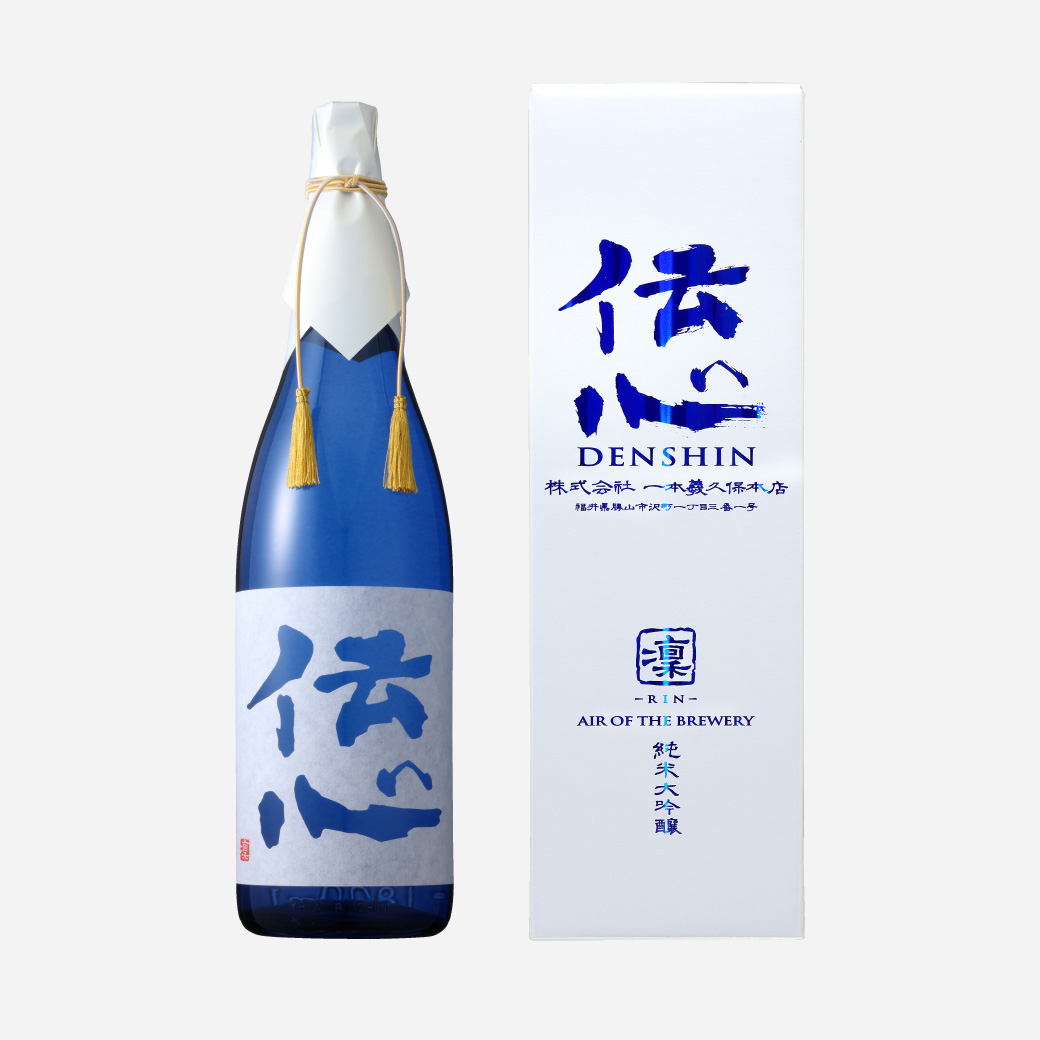 [RIN] air of the brewery
Rin is made only from Okuechizen's own rare sake rice Koshinoshizuku, and is the most sophisticated sake in the year-round Denshin lineup.
Rin means 'pristine, cold beauty,' and this sake is named for the freezing air that blankets the brewery during the cold winter brewing season.

First impressions are sweet aromas of white peach and lychee, then a juicy mouthfeel is followed by umami and bitterness leading to a dry finish and aftertaste.

Salt and fat are key for pairing this sake, making it a perfect match for beef dishes such as seared slices of Wagyu. It also pairs beautifully with cheese, and we particularly recommend trying it with Mimolette as the bitterness and umami in the sake clears the palate beautifully.
Award-WinningInternational Wine Challenge
(Bronze twice)
International Sake Challenge
(Silver twice / Bronze once)
U.S. National Sake Appraisal
(Gold once)
TheFine Sake Awards Japan
( Gold once)
Slow Food Japan Kan Sake Award
(Gold once)
KURA MASTER
(Gold twice)
Category : Junmai Daiginjo
Rice : Koshinoshizuku
Rice Polishing Ratio : 45%
Alcohol : 17% by vol.
Recommended temperature
Nuru-kanaround 40°C
(104°F)
Atsu-kanaround 50°C
(122°F)