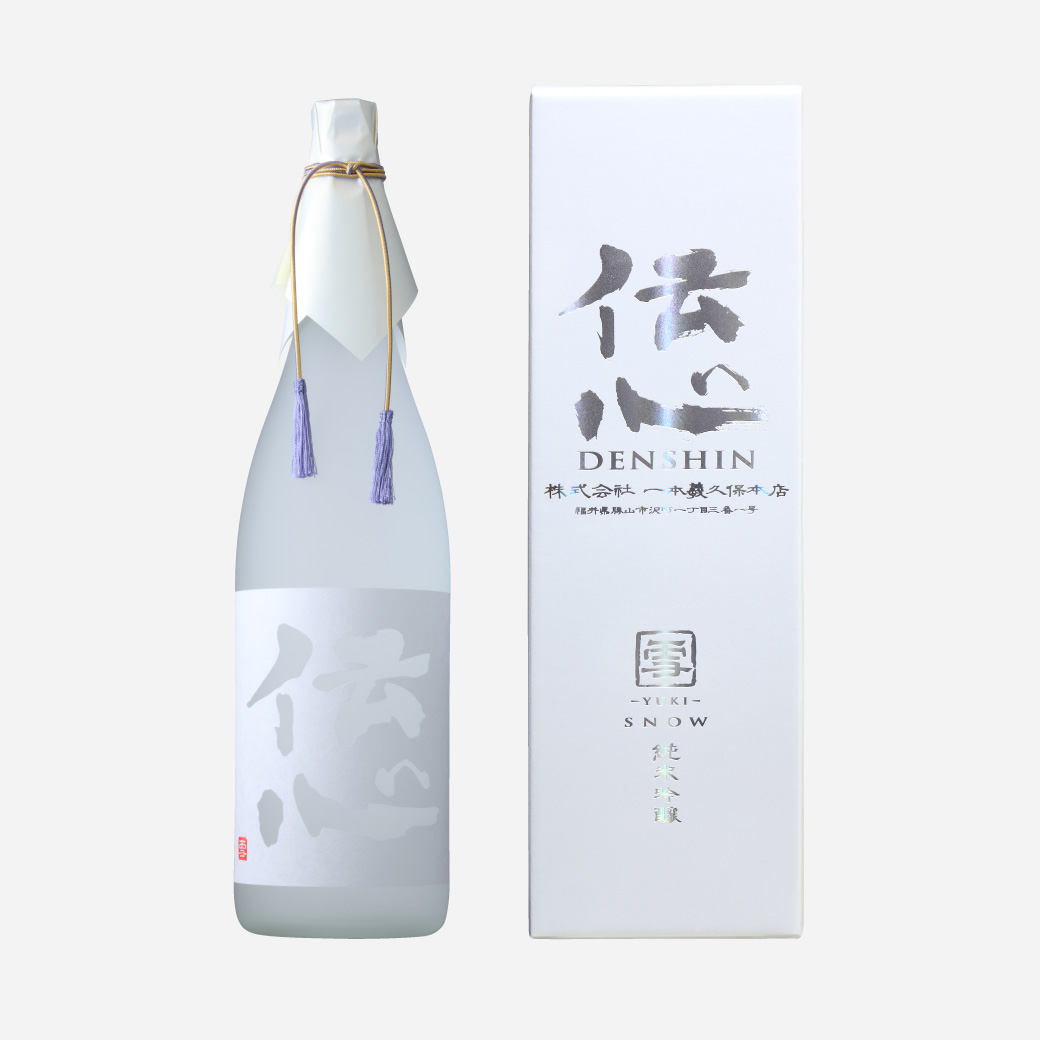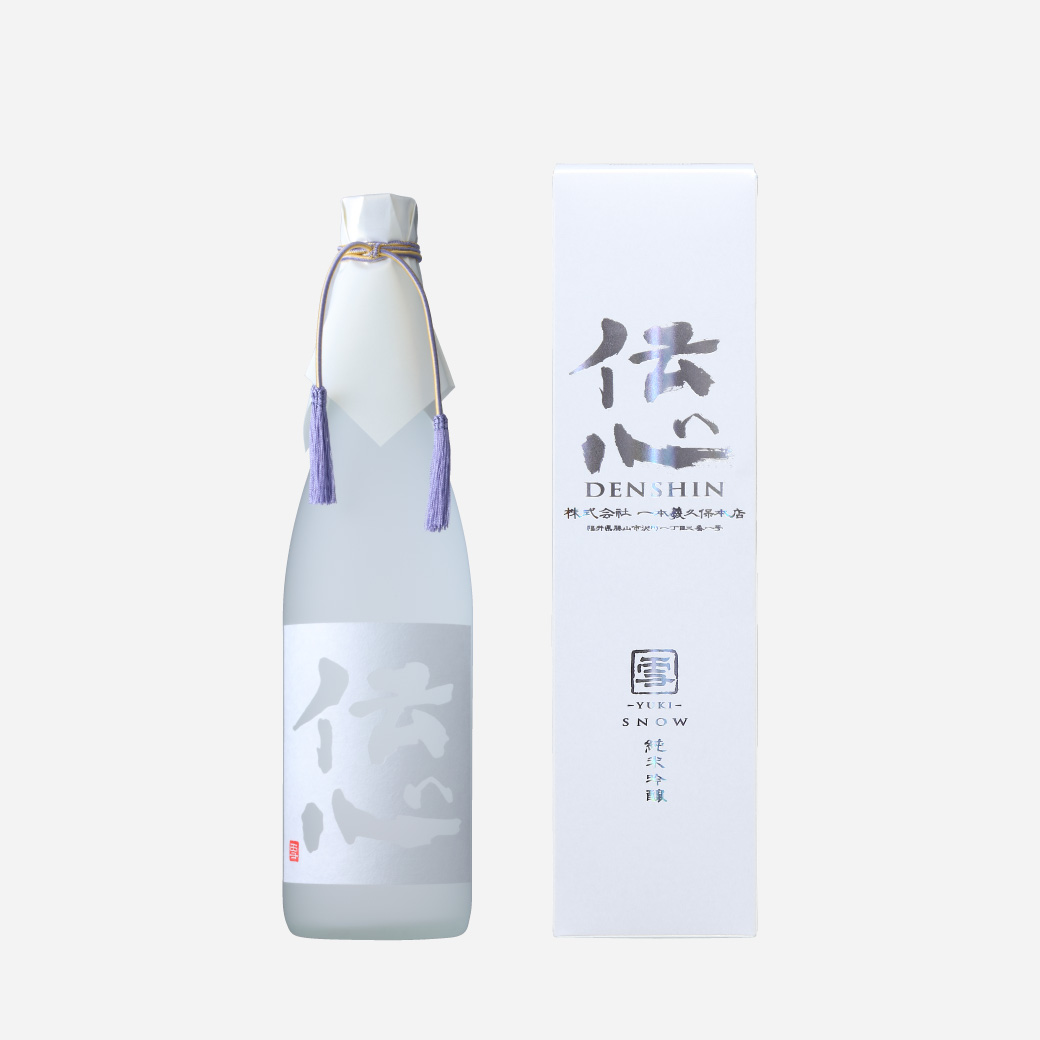 [YUKI] snow
First impression is a hint of cherry, with soft and sweet aromas reminiscent of vanilla and cotton candy. This sake is named Yuki, which means 'snow'. The purity of the brewing water, taken from crystal clear meltwater, is detectable in the sake itself and in its bountiful flavors that overflow with clarity and transparency.

The signature sake of the Denshin series, this is a perfect match for citric acidity such as lemon. Yuki's sophisticated sweetness is enhanced by dishes seasoned with citrus fruit, for example grilled fish with salt and lemon, raw oysters with lemon juice, mackerel with sudachi juice, or steamed prawns with lime.
Award-WinningInternational Wine Challenge
(Silver once/ Bronze once )
The Fine Sake Awards Japan
(Gold once)
Slow Food Japan Kan Sake Award
(Gold once)
KURA MASTER
(Platinum once)
Category : Junmai Ginjo
Rice : Yamadanishiki & Gohyakumangoku
Rice Polishing Ratio : 55%
Alcohol : 16% by vol.
Recommended temperature
Nuru-kanaround 40°C
(104°F)
Atsu-kanaround 50°C
(122°F)