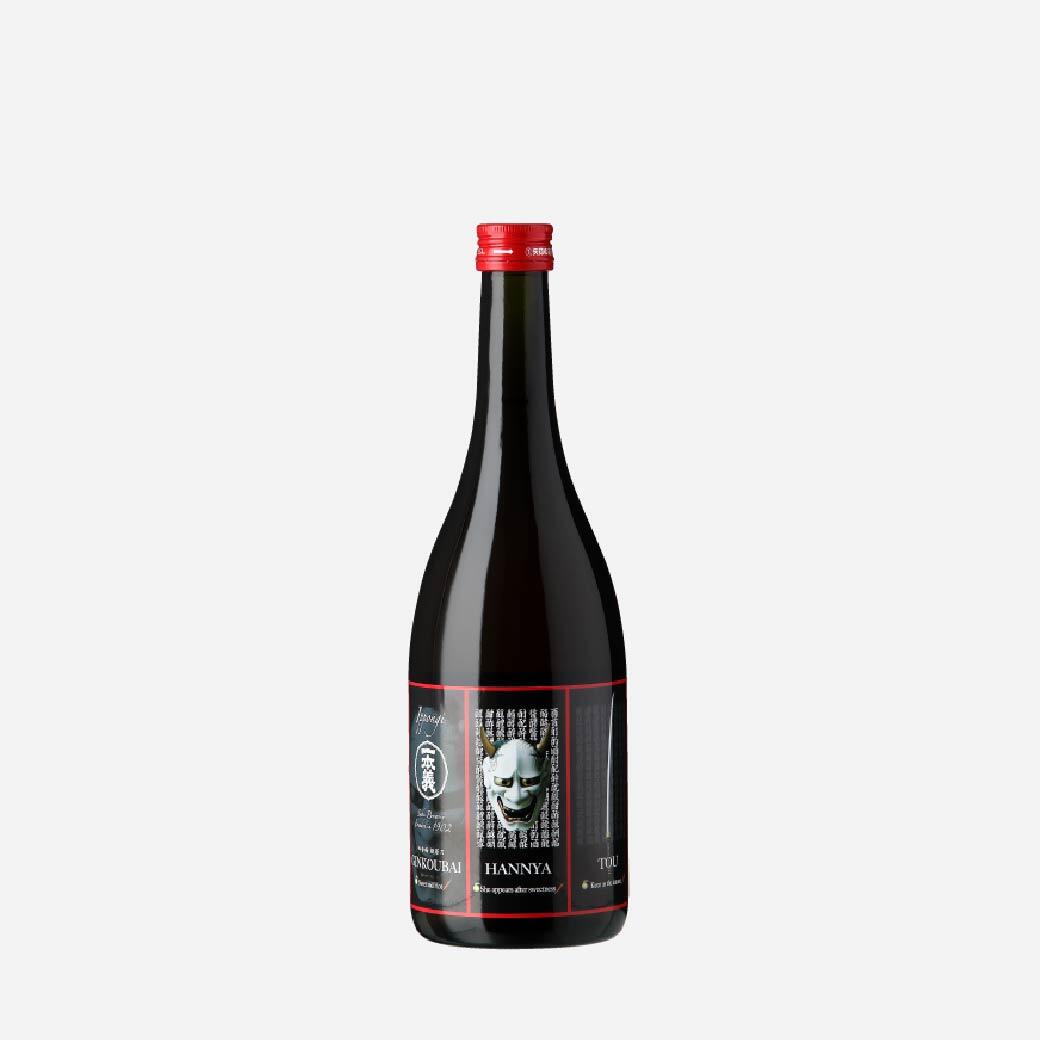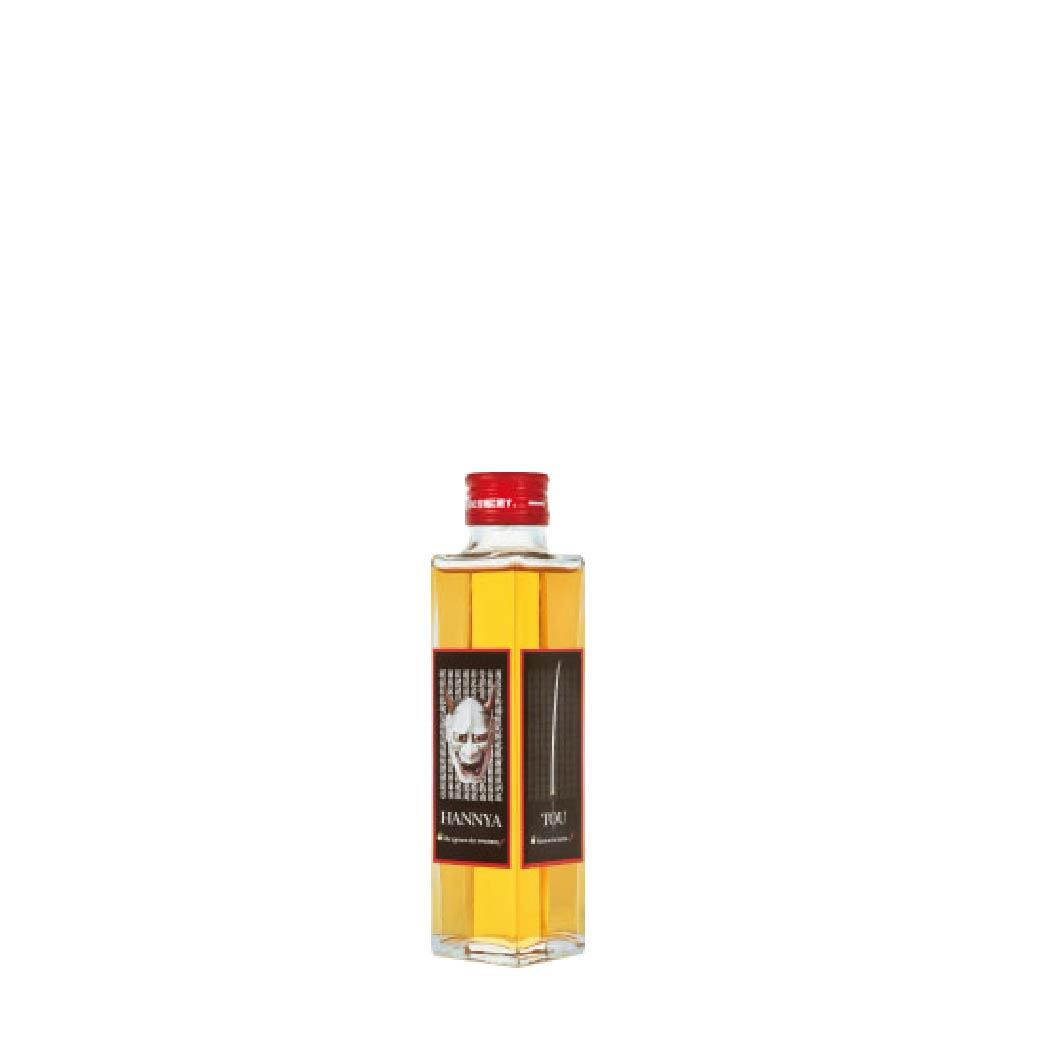 Ginkoubai Hannya Tou
Take a sip, and following the initial full-bodied sweetness enjoy the bold spicy flavor that spreads through your mouth. Guaranteed that you've never experienced a flavor quite like this before. Once you try it, you'll be hooked. You will be tempted to recommend it to all of your friends.
This sake pairs very well with meat dishes in general, oily dishes, dishes with a distinct flavor, and any dishes with sweet and rich taste. It is also very popular as dessert sake or after dinner drink.

*Please enjoy it chilled, straight or at room temperature. Please note that when served on the rocks, the ice melting water will soften the sweetness but not the spiciness, so that the spiciness will stand out gradually.
Category : Plum Sake
Ingredients : Sake · Plum · Sugar · Shochu · Red pepper
Alcohol : 12% by vol.